If you have a website, want to get visitors, signups, and sales from it, you should care about Google's 2021 metrics called Core Web Vitals. You or your web development team should understand what they are and how they work. It could mean a world of difference. If you care whether visitors Google and find you instead of your competition, this article contains need-to-know mechanics of how it all works. Are you not a tech geek? Don't worry. Share this article with your web development team or lead web designer to make sure you are not missing out on the reason you created a website to begin with: to get more people finding and engaging with you.
How your Google rank will depend on Core Vitals in Your Web Development?
Google periodically updates its policies to evaluate the best-performing websites on the internet. These policies are simply certain metrics, now known as core web vitals, which define the quality of user experience. After all, every SERP result is meant to be the perfect answer to any user query. Google certainly does not make compromises when it comes to its performance. Therefore, web development companies as well as businesses developing their websites, need to be on the lookout.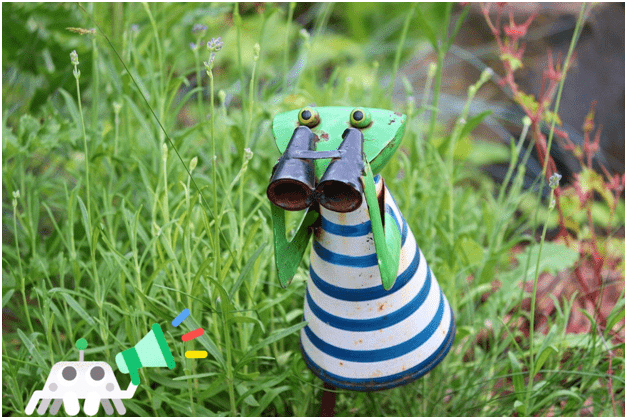 Back in the day web development companies and digital marketing agencies expressed disappointment in Google's openness about its updates. Google updates happened so quickly and without notice, it left industry experts struggling to stay current on best practices.
In 2021, Google did an early advance announcement on its metrics update. Until now, website designers for small business or an enterprise had to work blindly on Web Vitals and then wait indefinitely hoping that Google's portal would turn the activities green as a sign the actions were correct. Trial and error methods are frustrating since SERP and ranking factors are so important. As the number of websites competing for ranking increases, Google increased its emphasis on 'User Experience'. Core Web Vitals will be the three focused metrics that will define the user experience.  Let us give you a clear definition.
What are the Core Web Vitals 2021?
Core Web Vitals are the metrics chosen by Google in the year 2021 as the criteria to rank websites on the search results page. These are a subset of Web Vitals metrics that apply to all the pages of a website. These are simple parameters that define the quality of user experience when a user engages with a site. These, in fact, simplify the evaluation for web developers and large or small business website owners. Google has included three metrics as part of the Core Web Vitals.

Largest Contentful Paint (LCP):

This metric measures the loading performance of a website. In simple terms, it is the time taken by the largest element of the page to load. The element could be anything, an image, video, form, etc. An optimum time limit of 2.5 seconds has been indicated for LCP for a good user experience.

First Input Delay (FID):

This metric measures the interactivity of the website. As the name suggests, it is the time taken by an interactive element on the page to respond, for example, a button. Pages must have an FID of less than 100 milliseconds for a good user experience.

Cumulative Layout Shift (CLS):

This metric measures visual stability. When you open a website, it often happens that while trying to click a link or button, something else gets clicked. This happens if the page elements are still loading and they displace the loaded elements. It is obvious, therefore, that a minimum shift would mean a better user experience. When it comes to CLS the optimum limit defined is less than 0.1.
Do these terms seem too technical for you? Are Core Web Vitals difficult to understand for a non-technical website owner? The short answer is, no, not at all. It is easier to track the website performance with these three simplified metrics. Also, there are easy-to-use tools that give you the exact assessment of the website and methods to resolve issues.
How to Measure the Core Web Vitals for Your Website?
Measuring and keeping a track of your website's performance is essential. With the introduction of the concept of Core Web Vitals website owners are looking for the right tools. Here is a list of tools you can refer, that will suffice the requirement.
A complete and comprehensive tool most widely used by large and small businesses. It crawls a website and generates an overall performance score for it. This score is based on all the Web Vitals metrics values for that particular website. There are also improvement suggestions and possible resolutions indicated by the tool. You can find the Core Web Vitals labeled already when using this tool.

This is a one-stop solution for speed and SEO auditing needs. Google first designed the Lighthouse tool for auditing Progressive Web Apps (PWAs). This has been enhanced and is now actively being used as a performance evaluation tool for websites. This tool has more audits than Page Speed Insights. Moreover, you can find SEO checking tool options as well.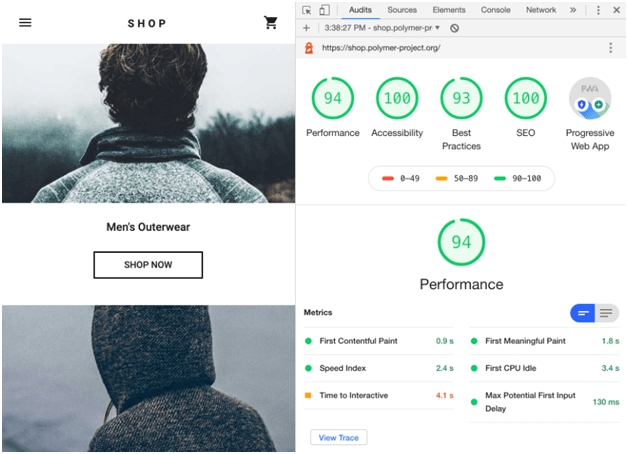 Yes, the search console too now lists down all Core Web Vitals indicators for your website. When you add your website to the google search console, then along with other insights, the Core Web Vitals metrics tab is also available. This is the easiest way to keep a track of your website's performance.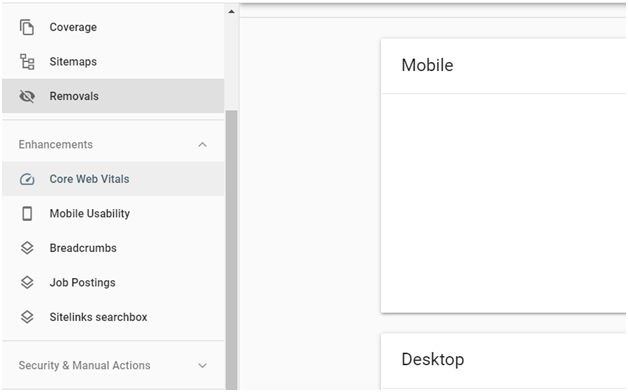 Small Businesses do take care of the SEO factors but, either fail or ignore the speed while assessing their website's performance. With the early Google announcement, however, web designers and other website owners have ample time to look after the speed. That is what you should do for seamless traffic and higher conversions on the website. Google dwells on the ultimate value i.e. the user experience, when several options are available for a search. Therefore, to stand out, it is time for businesses to look out for their web developer or digital marketing agency. Find the experts to take care of the deal and effectively improve the website performance.
Nu Business Solutions believes in aligning with the goals of the new and upcoming entrepreneurs. We work like partners considering ourselves as equal stakeholders in the success and failure of the businesses we serve. It is, therefore, essential for us that you grow with our honest efforts and unparalleled skill set. Keep yourself ahead in the competition, connect with Nu Business Solutions Here, or simply Live Chat with us on the website.